Sala Rai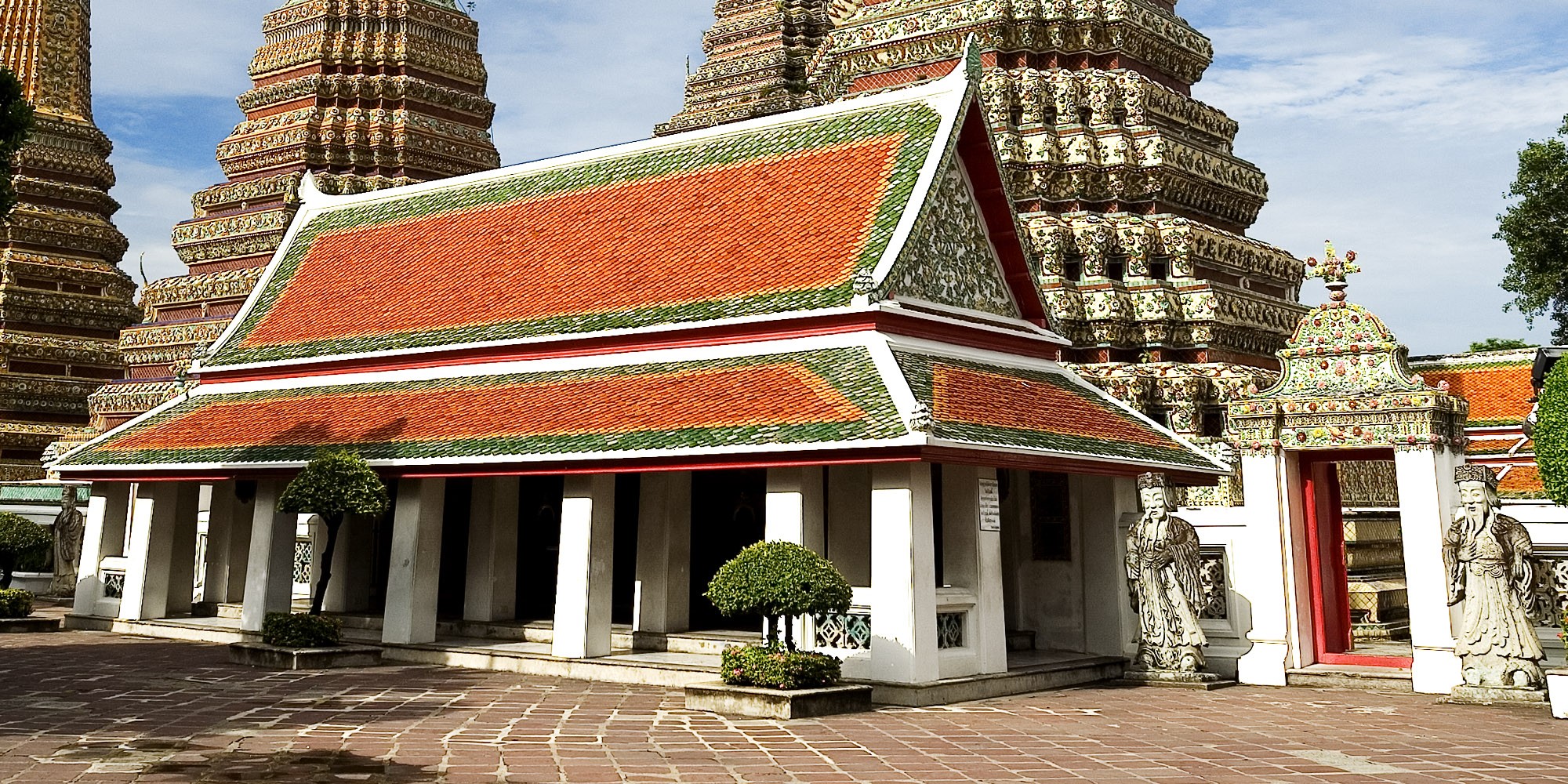 Sala Rai or open pavilions were established in rectangular shape along the main chapel yard. At first, there was no veranda and was just an open area. The current building was later reconstructed in the reign of King Rama III by extending a veranda around with two steps in three sides, front and both walls.
Two open pavilions, Sala Rai, are situated between Phra Maha Chedi Si Ratchakarn and the main chapel.
North Pavilion is the library of the Thai traditional massage inscriptions. There are 32 drawings of massage positions posted on the walls of the veranda.
At the back, there are inscriptions of Supasit Phraruang (The first Thai proverbs), Kritana Sorn Nong (Thai literature), and portrait of The Royal Kathin Procession.
South Pavilion (Mae Sue Kumaravej Boran Pavilion) is the collection of inscriptions about the guardian angel that protects the new born babies. It described the illness in babies and how to cure. In the back of this pavilion, there are inscriptions of Ramayana, the episode of Pali Sorn Nong and the painting of the Royal Barge Procession.