Phra Maha Chedi Si Rajakarn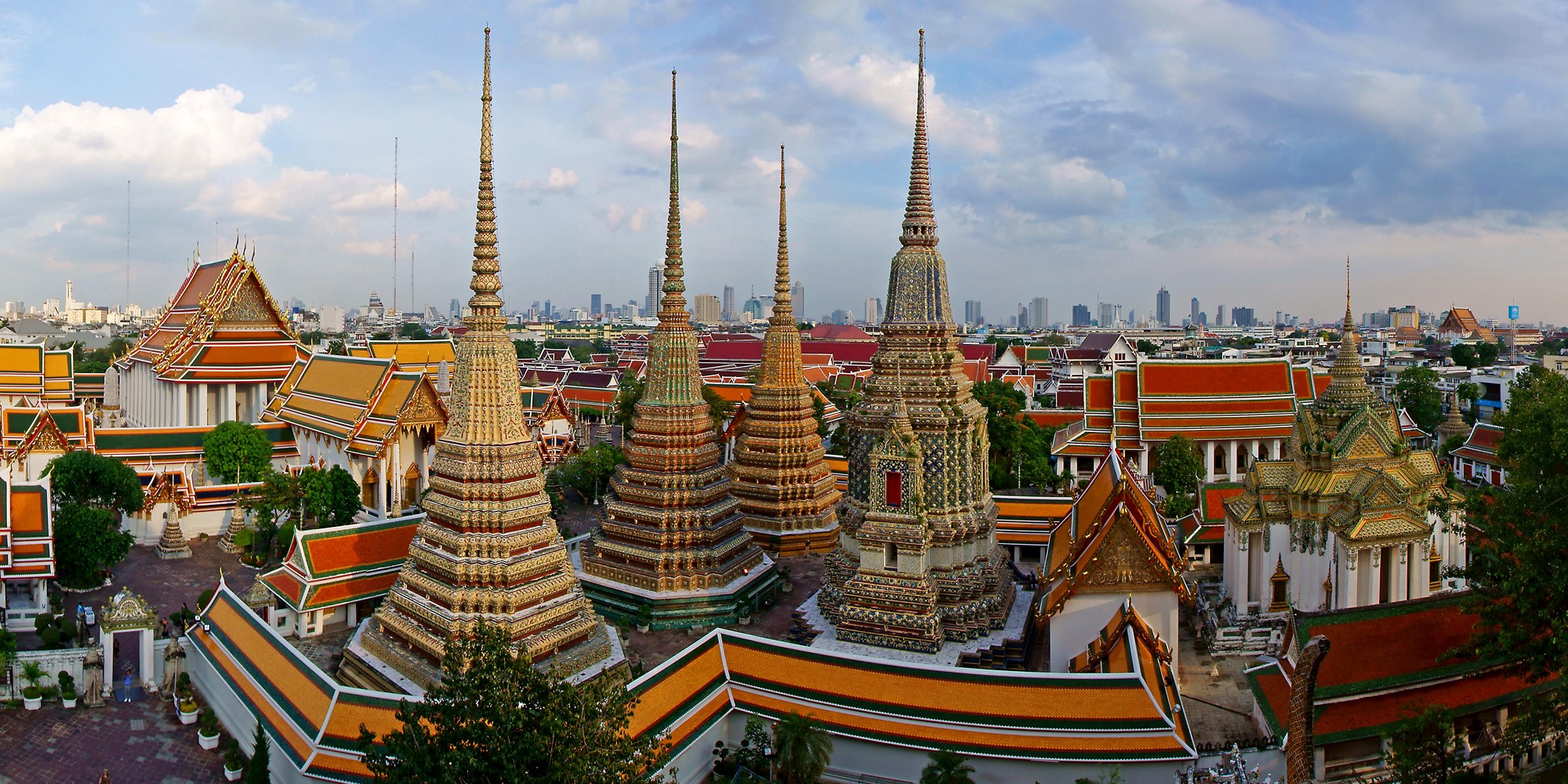 Phra Maha Chedi Si Rajakarn

Phra Maha Chedi Si Rajakarn, a group of four huge pagodas surrounded by white wall with Thai-Chinese style sheltered gates decorated with colour-glazed tiles and Chinese rockeries guardians.
Each pagoda is 42-metre high, twelve or added notched-rim structures ending in a tall spire and elaborated with colourful mosaics. The one with green tile mosaic named Phra Maha Chedi Sri Sanpetdayarn, constructed during the reign of King Rama I to cover the ruined image of Buddha 'Phra Srisanpetch' where relics of Lord Buddha are kept, represents the reign of King Rama I. The ruined standing Buddha is 16-metre high and was brought from the Royal Palace in Ayudhya.
Phra Maha Chedi Dilok Dhammakaroknitarn, the one with white-tile mosaic representing the reign of King Rama II, was built by his son, King Rama III.
He also built the yellow tile mosaic pagoda, Phra Maha Chedi Muni Batborikharn, for his own reign and for the praise of Buddha. The last one, in dark blue tile mosaic, represents the reign of King Rama IV or King Mongkut. It was built in the same style as Phra Maha Chedi Song Phra Srisuriyothai of the Ayudhya period with the purpose of praise for the Lord Buddha.
King Mongkut also ordered all four pagodas to be enclosed and surrounded with the boundary so as to leave no space for more pagodas, as these four Kings of the Chakri Dynasty were alive and met each other in the same period of time, and no more pagoda was required.