Phra Maha Stupa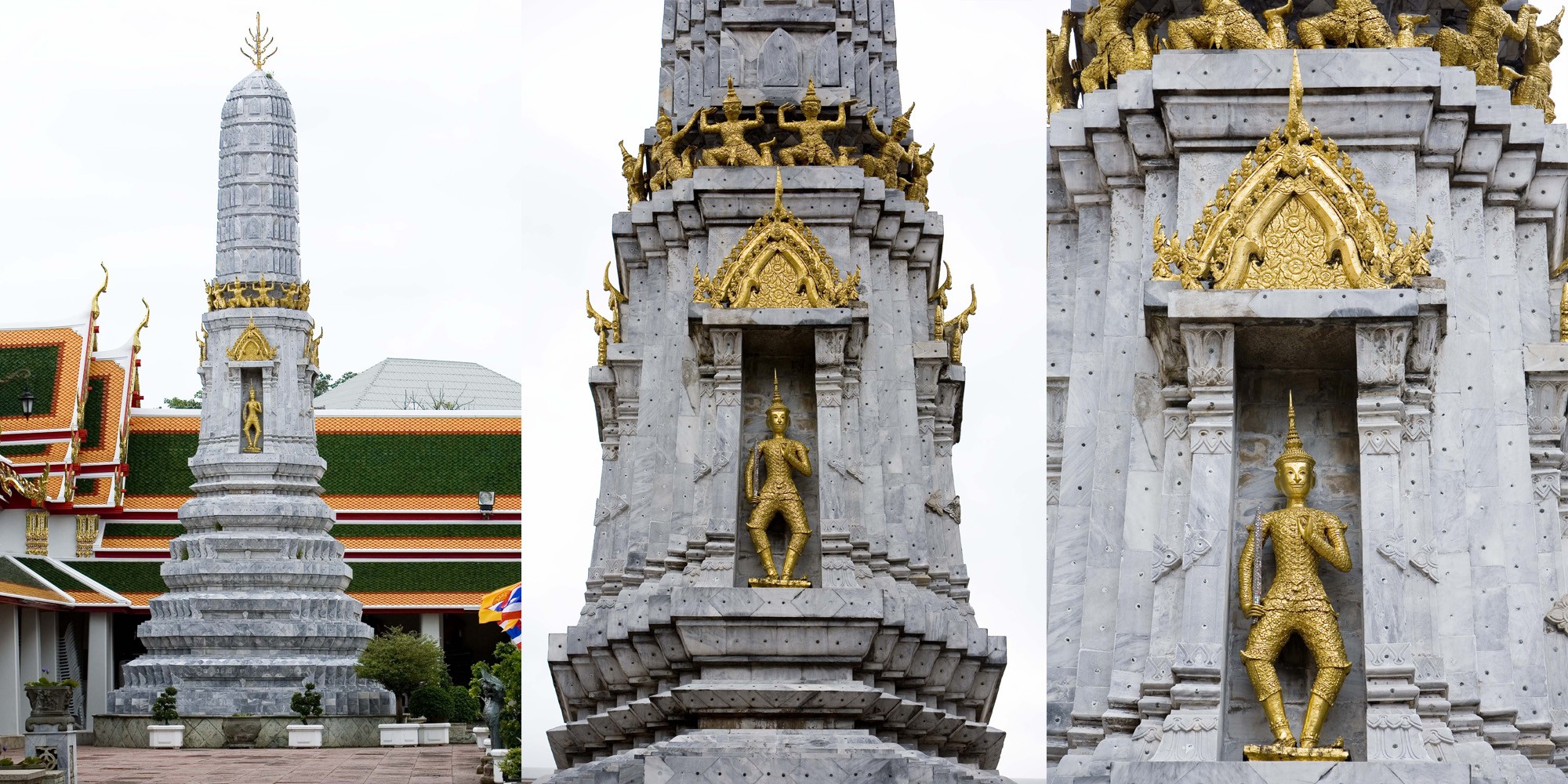 Phra Maha Stupa, or Phra Prang, are the 4 pagodas at the corners outside the chapel yard. This type of pagoda is specially termed as "Phra Agghiya chedi".
Each is tiled with marble, with 4 Khmer-style statues, tin gilded with gold leaves and decorated with glass inlay, of the so-called "Catulokapala" – the Guardian Divinities of the Four Cardinal Points- on its 4 corners.
The stupa on the northeastern corner is called "Phra Buddha Manggala Kayabandhana Mahastupa", the southeastern "Phra Buddha Dhammacak Pavattanapaduka Maha Stupa", the southwestern "Phra Buddha Vinaiyapitaka Sucigkara Maha Stupa", and the northwestern one named "Phra Buddha Abhidhamma Dharavasi Parikkhara Maha Stupa".