Phra Vihara Tis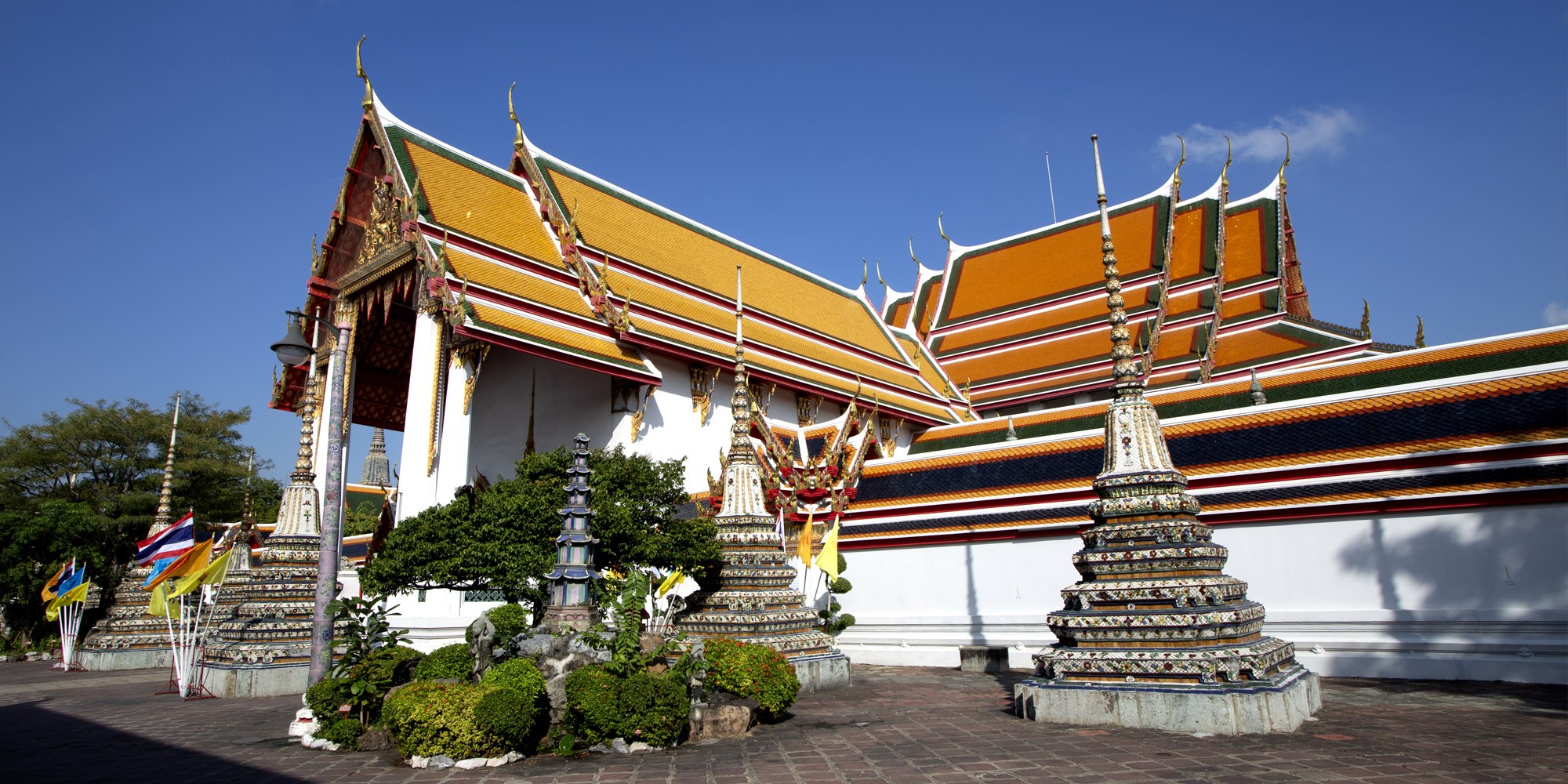 Phra Vihara Tis

Phra Vihara Tis or Four Directional Viharas are situated in four directions; East, West, North and South.
In each vihara is located with Buddha Image in different postures. The different styles of Buddha Images are sculpted according to different historical events of Buddha's journey.
In the East Vihara, the image of Lord Buddha sitting under the Bodhi tree or Phra Buddha Maravichai is located. Also standing in this East Vihara rear Portico is a 10-metre high bronze Buddha image, Phra Buddha Lokanat which was brought from Wat Phra Sri Sanpetch in Ayudhya. The inscription of Wat Pho establishment is also kept here.
In the South Vihara, there is an image of Lord Buddha Bring the First Sermon to the Five Disciples, or Phra Buddha Chinnaraj.
While in the West Vihara, Phra Buddha Chinnasri Muninat is established. This image is in the attitude of meditation under the protection of multi-headed Naga. Also it appears the style of Sukhothai and early Rattanakosin.
For the North Vihara, it is located with Phra Buddha Palilai with the posture that related to the time when the Buddha stayed alone in a forest away from the monks lacking unity. Therefore, he was under care of an elephant named Palilai and a monkey.